Public Education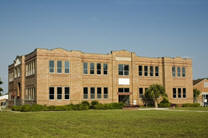 Conservative Talking Points salutes our teachers in private, public and home schools. Our public school system has deteriorated ever since the Department of Education was implemented. The more national government influence and money that has infested our local schools, the lower the test scores have dropped and the worse the discipline has become.
Ever Falling Public Education Performance (Source: Heritage Foundation)
· U.S. 8th graders ranked 19th out of 38 countries on mathematic assessments and 18th in science.
· U.S. 12th graders ranked 18th out of 21 countries in combined mathematics and science assessments. Only 1/3 of U.S. 4th graders are proficient in reading, mathematics, science and American History.
· Over 50% of low income students cannot even demonstrate basic knowledge of science, reading and history.
Outrageous Public Education Spending (Source: US Census)
· As of 2006, the public schools spend an average of $9,138 per student per year.
· The highest was New York at $14,884 per student per year and the lowest was Utah at $5,347 per student per year.
· School districts spent $271.8 billion on elementary and secondary instruction with $184.4 billion (68%) going to salaries and $58.5 billion (22%) going to employee benefits.
· Total school district debt increased by 8.5% from the prior year to $322.7 billion in fiscal year 2006
Teacher Pay? NOT The Problem (Source: Bureau of Labor Statistics)
· On nationwide average the hourly pay of teachers in public schools is 61% more than private school teachers.
· Public school teachers working full-time put in an average 36.5 hours per week during weeks that they are working, whereas white-collar workers work 39.4 hours. Private school teachers work 38.3 hours per week.
· On average, public school teachers were paid 36% more per hour than the average non-sales white-collar workers.
Teacher Unions
· Due to union contracts, 160 teachers in LA get salaries totaling $10M a year for doing nothing while their job fitness is reviewed. (Source: LA Times - May 2009)
· California: The National Education Association (NEA) is demanding control of school curricula. (Source: Hoover Daily Report)
· Massachusetts: The NEA has fought teacher competency tests all the way to the state supreme court. (Source: Hoover Daily Report)
· All over the USA, the AFT and NEA are fighting the formation of union-free charter schools. (Source: Hoover Daily Report)
Home Schooling
· The homeschooling population in the USA has swelled from 15,000 children in the 1960s to over 1,000,000+ children in 2001. (Source: Bielick)
· Parents teaching home school had more of a formal education than parents in general. Also, 88% continued their education beyond high school compared to 50% overall. (Source: L. M. Rudner)
· 24% of home school students were enrolled one or more grades above public/private school age-level students. (Source: L. M. Rudner)
· The average homeschooler scored in the 75th percentile on the Iowa Test of Basic Skills, while the 50th percentile marked the national average (Rudner).
· The average SAT score for homeschoolers in 2000 was 1100, contrasted with 1019 for those in public school (Source: Cloud).
Private Schooling
· As of 2009, there were over 6,000,000 (11% of all US students) children enrolled in 33,740 (25% of US schools) private schools. (Source: Council for American Private School Education)
· The average costs of private schools per child per year are: All Schools - $6.600, Elementary - $5,049, Secondary - $8,412, High School - $8,302. (Source: Council for American Private School Education)
· A survey of 1,200 citizens, about one-third of whom were parents of school-age children, found that 53% compared to 20% believed private schools provided better academic skills and 74% compared to 9% thought the private school delivered better discipline to their students. (Source: Council for American Private School Education)
· Private school students are more likely to complete a bachelor's or advanced degree than public school students by their mid-20s. (Source: National Center for Education Statistics)
· Private school students perform better than their public school counterparts on standardized achievement tests. (Source: National Center for Education Statistics)
· Private high schools usually have stiffer graduation requirements than do public high schools. (Source: National Center for Education Statistics)
---