Hollywood Liberals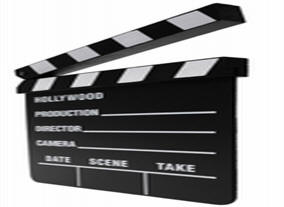 Conservative Talking Points view the vast majority of Hollywood liberals as spoiled children with money and a microphone. They live their privileged protected lives getting paid enormous amount of income for either playing make believe, singing, dancing or telling jokes. From their ivory towers they spew their leftwing socialist garbage telling real people how to live their lives.
Anti-American Celebrities
· Bill Maher called Sarah Palin a MILF and a "dumb tw*t". He then joked that Sarah Palin's Down Syndrome baby was the result of Palin having sex with John Edwards. (Source: FreeRepublic.com – March 2012)
· Sean Penn met and embraced nearly all of our country's enemies including Venezuela's Hugo Chavez (Source: TMZ - Aug 2007) and Raul Castro in Cuba (Source: ABC News - Nov 2008).
· Jane Fonda at Michigan State University in 1970 said: "I would think that if you understood what Communism was, you would hope, you would pray on your knees, that we would someday become communists." (Source: Detroit Free Press)
· Rosie O'Donnell just after 9/11 said, "radical Christianity is just as threatening as radical Islam". This America hater then stated, "Miraculously, for the first time in history, steel was melted by fire. It is physically impossible." believing it was an inside job. (Source: ABC - The View)
· Michael Moore on Operation Iraqi Freedom wrote, "The Iraqis who have risen up against the occupation are not 'insurgents' or 'terrorists' or 'The Enemy.' They are the REVOLUTION, the Minutemen, and their numbers will grow -- and they will win". (Source: MichaelMore.com - His own website!!!)
· Janeane Garofalo called conservatives striving for smaller government and lower taxes "a bunch of tea-bagging rednecks," and "this is about hating a black man in the White House. This is racism straight up." (Source: MSNBC - APR 2009)
Hollywood Stars That Attended Washington DC Pro-Abortion Rally 2004 (Source: NewsMax)
· Primary Speakers: Susan Sarandon, Julianne Moore
· Celebrity Attendees: Jennifer Aniston, Bea Arthur, Ed Asner, Kevin Bacon, Alec Baldwin, William Baldwin, Shari Belafonte, Polly Bergen, Stockard Channing, Glenn Close, Cindy Crawford, Sheryl Crow, Tyne Daly, Blythe Danner, Kristin Davis, Dana Delany, Laura Dern, Ellen DeGeneres, Kirsten Dunst, Hector Elizondo, Melissa Etheridge, Morgan Fairchild, Frances Fisher, Calista Flockhart, Jane Fonda, Bonnie Franklin, Janeane Garofalo, Ana Gasteyer, Maggie Gyllenhaal, Ed Harris, Helen Hunt, Swoosie Kurtz, Christine Lahti, Sharon Lawrence, Demi Moore, Alanis Morissette, Alyson Palmer, Mary-Louise Parker, Pink, Doris Roberts, Paul Rudd, Kyra Sedgwick, Martin Sheen, Julia Stiles, Sharon Stone, Charlize Theron and Uma Thurman.
Hollywood Liberal Humor
· In just the five weeks in 2008 after McCain announced Palin as his VP running mate, Leno and Letterman told 180 jokes about Palin and 106 about McCain, compared to 16 jokes about Biden and 26 about Obama. (Source: Center for Media and Public Affairs - Oct 2008)
Tinsel Town Hope - Hollywood Conservatives! (Source: NewsMax)
· Hollywood Conservative Guys = Real Men : Clint Eastwood, John Wayne, Tom Selleck, James Woods, Mel Gibson, Andy Garcia, Gary Sinise, Chuck Norris, Dennis Miller, Denzel Washington, Robert Duvall, James Earl Jones, and Kelsey Grammer.
· Hollywood Conservative Gals = Great Women : Kathy Ireland, Bo Derek, Elizabeth Hasslebeck, Angie Harmon
---