Hate Crime Legislation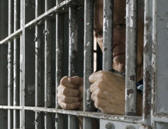 Conservative Talking Points views hate crime legislation as a vehicle for reverse discrimination and has been applied unfairly to different races. Verifiable crime statistics are used in this section to make a point that the majority of cross racial violence is opposite of how hate crime laws are prosecuted.
Points Against Hate Crime Legislation (Derived From Multiple Sources)
· Having to prove that hatred is a motivation is costly and difficult.
· Establishing motivation to a person's emotion can be very subjective.
· Actual harm to others than the original victim cannot be actually proven.
Examples of Hate Crimes Against Whites Never Pursued
· On Feb. 28, 2012 in Kansas City, Mo., two black teens attacked a 13-year-old white boy on his front porch as he was returning from school. They poured gasoline on him and set him on fire for no apparent reason, saying "You get what you deserve white boy!" (Source: CBS News – Feb 2012)
· There have been numerous recent unprovoked violent acts by young black gangs against white people chosen at random on beaches, in shopping malls, or in other public places in Philadelphia, New York, Denver, Chicago, Cleveland, Washington, Los Angeles, and other places across the country. (Source: Thomas Sowell – May 2012)
· Akron, Ohio 2009. Five members of the Marshall family (all white) were walking home from a fireworks display when they were attacked by a group of black teens. Marshall spent five days in the hospital recovering from his injuries - a concussion and bruises to his head and eye, according to news reports - and his daughter suffered a cut on her lip. Marshall, his wife, daughter and other victims informed police that the attackers shouted racist phrases like "This is a black world" and "This is our world" during the attack. Akron prosecutor's office has refused to call the attack a hate crime. (Canada Free Press)
· Indiana 1991: A black man was arrested for murdering seven white people with a shotgun. He said that he killed his victims due to his "deep-rooted hatred" of whites. (Source: Miami Herald)
· Massachusetts 1991: Four black men decided to murder the next white person they saw. The unlucky person was a college student from Boston, whom the men stabbed to death. (Source: Asbury Park Press)
· New York City 1999: In an office building, a white woman was assaulted and anally raped by a black man who called her racial names during the attack, but police refused to label it a hate crime. (Source: New York Post)
Interracial Crime (Source: U.S. Department of Justice - National Crime Victimization Survey)
· Of the 2,025,464 violent crimes committed by blacks in 1994, 1,140,670 were against whites (56%). Whites committed 5,114,692 violent crimes; 135,360 (2.6%) were against blacks.
· With blacks only accounting for 13% of the American population, they commit 59% of the felony murders.
· In 2005 homicide offending rates for blacks were more than 7 times higher than the rates for whites.
---